As the real estate industry continues to evolve, buyers are becoming increasingly important. The recent interest rate hikes have created a challenging market for both agents and vendors, leading to longer days on market and a need for more proactive efforts to close deals. In this buyer's market, agents must work hard to find and engage with potential buyers. With declining auction clearance rates, many properties are being sold through private treaty, providing buyers with more opportunities to negotiate and secure favorable deals. It's a time for agents to be more strategic and creative in their approach to connecting with buyers and finding the right match. Ultimately, the focus on buyers is critical to maintaining a healthy and thriving real estate market.
Tony & Georgia Bice from First Choice Mortgage, homeowners are facing rising interest rates for the first time in years. This has led to a surge in customer inquiries about refinancing, and many are reaching out to brokers for alternative options to lower their monthly mortgage payments. Some lenders were proactive in communicating the changes, while others simply passed on the increased rates to their customers. As a result, fixed rates have become more appealing for some, but the choice between fixed and variable rates still comes down to personal preference and affordability. First-time home buyers are opting for lower variable rates, and brokers are helping by adjusting max borrowing capacities to ensure affordability. However, clients who locked in rates during the pandemic face significant repayment increases when they roll over to a variable rate. Despite the challenges, competitive variable rates are still available through various lenders, and with proper planning and budgeting, 2023 can be a less challenging year.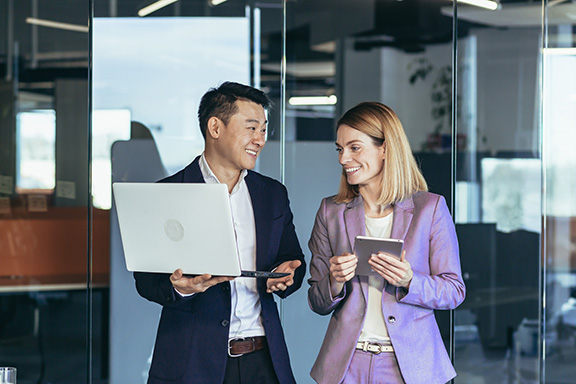 If you're a long term agent you know this all too well, but some agents have never experienced this type of market in their careers, and adjusting to this market can be difficult for some. So how does an agent help their buyers to place a winning bid, or make an offer that secures the property?
Adam Spencer Co-CEO and founder of Homley one of Australia's popular listings portal see's buyers having access to hard data – such as sales in the area, median house prices, and rental yields – is crucial when working with buyers and sellers. We know this. But it's not just about the numbers anymore. Information on lifestyle, convenience, and local insights can also add value to your presentations and provide valuable context for your conversations with both buyers and sellers.
Buyers are more informed than ever. We're seeing a huge increase in people using local Q&A forums and our street and suburb review pages on Homely to find this 'softer' data about areas they're interested in before they speak to agents. For property investors, using resources like discussion forums or Q&A involving locals within a certain suburb or region can help them understand the area's potential. For buyers, this information can help them establish a fair and reasonable price to expect to pay.
In turn, Homely helps thousands of agents position themselves as local experts by allowing them to review streets and suburbs from a local perspective. This adds credibility to conversations with buyers and sellers and helps you stand out in a crowded market.
As more data becomes available to buyers and sellers, it's important for agents to be prepared with their own data above and beyond the 'hard' data to help add credibility and context to their conversations.
So how does an agent help their buyers to place a winning bid, or make an offer that secures the property?
Brokers have been doing this over the past years. That is – using property data that would normally be used by agents providing sales history data, CMA reports, and AVMs to ensure buyers can secure the loan to purchase the property. Often buyers can take ages to secure a property, so this type of service improves the broker's conversion, by engaging with the buyers regularly with property stats and market information.
Agents are out of the habit of servicing buyers, so any agent that is doing this will be seeing much better results. So now, just as we use property stats and data to position the vendor, agents are using the same stats to help buyers purchase property.
Since we know that lenders are using the same market information to approve a loan, agents can provide the same stats for the buyer to make an offer. Agents can further build confidence as given they have borrowing approval, the property valuation that banks use to approve the loan will support the offer to secure the property. This keeps the agent much closer to the decision making process, and creates a trusted relationship with the buyer.
Some of the key data points you can use are:- 
AVM – this has a love hate relationship with most agents. Rightly or wrongly, you need to at least have one on file, so you can speak to it. In any case – the lender will have provided it. Your local knowledge and expertise helps greatly with explaining the AVM. And when it's in the vendor's favour, it's a powerful negotiation tool.
Current market information – Sales and on the market information rather than just settled sales will help the buyer bid or make that offer.
Map View – Showing position and sales on a map view, will help the buyer understand value as it relates to position.
Spending time with buyers has never been more important. We know what long days on market means to costs, and vendor relationships. Giving buyers confidence around their purchases  with these data points can make all the difference when negotiating, bringing them to a decision faster, so that you lock the sale away.
Author and contributors
Joseph Rossi – Sales & GTM director
Over 25 years' experience in the real estate industry, Property data systems & software specialist, experienced in refining key products & their uses within the real estate, finance and investor industries. Develops training programs to help property professionals gain real insights in their business and investment decisions
Tony Bice Bio:
Tony Bice is a Mortgage Broker and General Risk Adviser based in Sydney. He has been working in the Banking and Finance sector for 40 years and has run his own mortgage broking business for 23 years. He has won several industry awards & regularly features in Industry publications, podcasts & feature articles.
Georgia Bic Bio:
Georgia Bice is Tony's youngest daughter and is also a Mortgage Broker, working in the family business. Georgia spent 6 years working in Property Data Analytics, primarily spending her time working with the Major Banks & Aggregators educating lenders and brokers on how to utilise property information to improve customer conversations and conversion.
Adam Spencer, Co-Founder and Co-CEO of Homely
Experienced CEO and Head of Product with a demonstrated history of working in real estate search verticals. Multiple Webby Award recognitions in 5 distinct years in the field of Product Development, Design, UX & UI. In depth knowledge working with online consumer internet acquisition and development strategies.
We're confident that that there's ways that this will be used that we haven't even thought of yet.
This isn't the end it's just the beginning of where we want to take our CMA tools, and if you're an existing customer we'd love to hear from you if you have any questions or feedback.
If you haven't tried the NPData platform yet, why not sign up and give us a try.